Today, I have gone to Digital Point forum and really suprise about 1 testing post with 3 domain and Google Adsense Aproval. As before, I read more posts about new Google Adsense policies and some people confused that only domain site with more than 6 month old can be approval.
Let's have a look at this post on digital point
Test inputs are followings
1) Registered a new Domain 7 days back [Will be called DOMAIN_1 ]
2) A friends domain registered in April [Will be called DOMAIN_F ]
3) A sub domain [blogger blog 20 days OLD] [Will be called SUBDOMAIN ]
And finally 2 of these have been approval.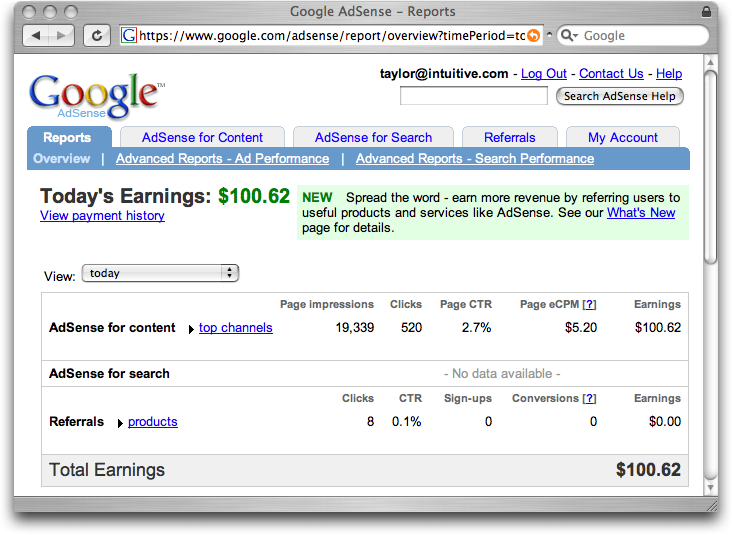 The conclusion is:
1) There is no 6 months requirements by Google as many people are clamming
2) There may be 6 months requirements by Google for Sub domains like blogger or others blogs with sub domain. [Con not test, time constraint]
3) Domain has priority over sub domain
4) Google is paying attention to publisher content more and looking at quality now instead of quantity
5) Don't fear if you have a Domain with Good Content, Don't fear if you have a SUB DOMAIN even, if Google rejects, that's not the end of word.
So don't worry about your new domain, you can make money online with Google Adsense as you want. Your site can be get approved within 3 days – no rule of 6 months old site applies.